Hello folks! I'm new here. Sorry to bother you like this in my first post. The thing is I was looking for a good download manager and after trying a lot of 'em I like EagleGet the most. But I just can't get the extension to work and missing the monitoring feature. That's why I decided to talk to you. I did everything that was in my hands to make it work, followed every step, with no luck. So, if you have any suggestions, I'll be glad to read you. I use Slimjet, an already well known browser based on chromium.
First tried to install the extension from the site. It gives me an error. The sign says -my language is spanish- that the extension is already downloading and beeing added to chome, but that's it. If I keep retrying, nothing happens. It's like a loop.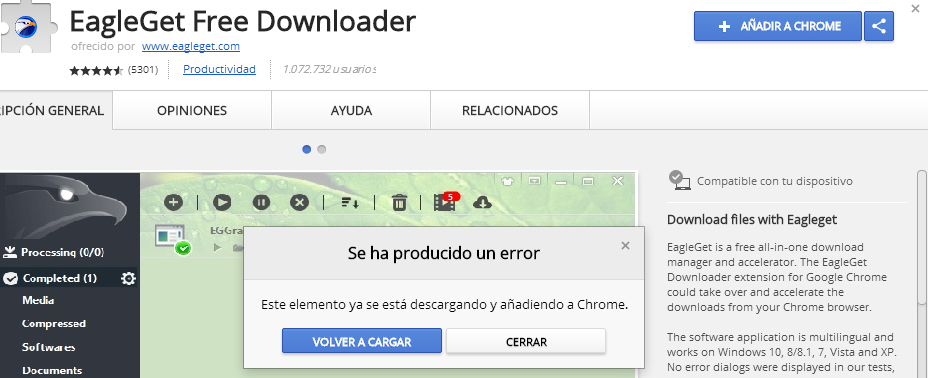 To make a long story short: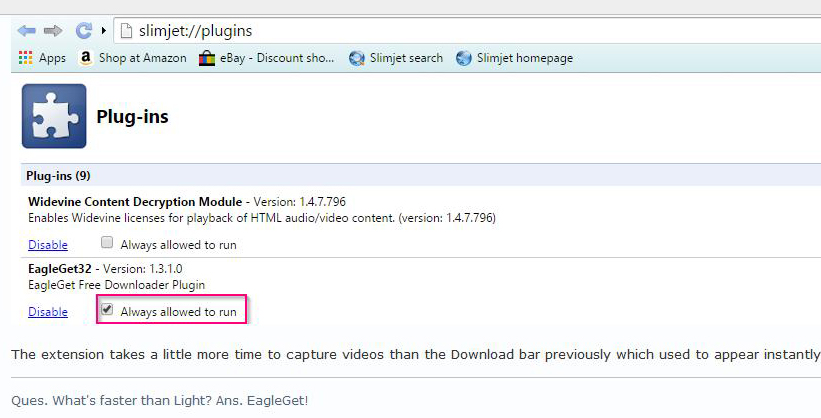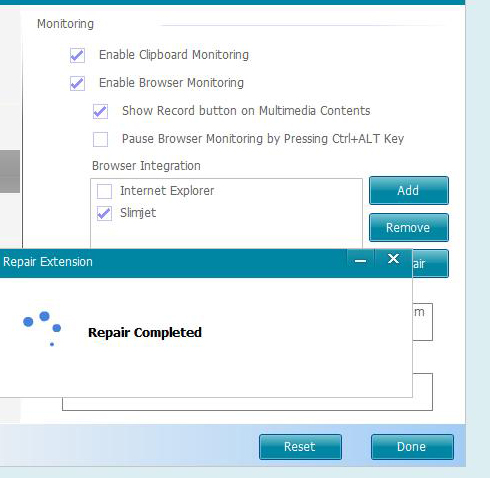 And if I try to add it from the EagleGet installation folder I get this:

I think I'm doing everything by the book. No luck at all. I have also noticed a feature at EagleGet site called Universal Capture Mode, but thou I'm using the latest release, nothing like that appears on my monitoring tab.
Well, I'm puzzled. Please let me know if you think there is any other possible solution. And many thanks in advance!
Last edited by chermany4ever (2018-06-19 18:31:29)