Windows 10 pro, Firefox 63.010b, Eagleget v2.0.4.80
It used to be when you captured or clicked on an item, got the first screen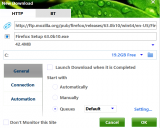 and clicked "ok"
the next windows would pop up and automatically begin download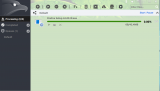 but now, most of the time, the second window doesnt popup on the desktop taskbar.  Instead, I must go to my system tray,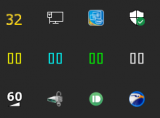 open the eagleget interface, and manually start the download. 
I also had a major problem with it yesterday, and had to reinstall.  Some examples from youtube and softpedia.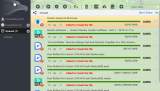 Also, the "manual update button" doesn't work, and I find that sometimes I must restart eagleget to regain some functions, like the "trashcan" button.
thanks